Dry boat Racking
Our dry rack system has many benefits for boat owners, including reducing wear and tear, improving fuel efficiency and being more eco-friendly as anti-fouling is not required. Our waterside dry stack enables owners to book ahead to have their boat launched and ready, negating the need for trailer launching into the corrosive effects of salt water.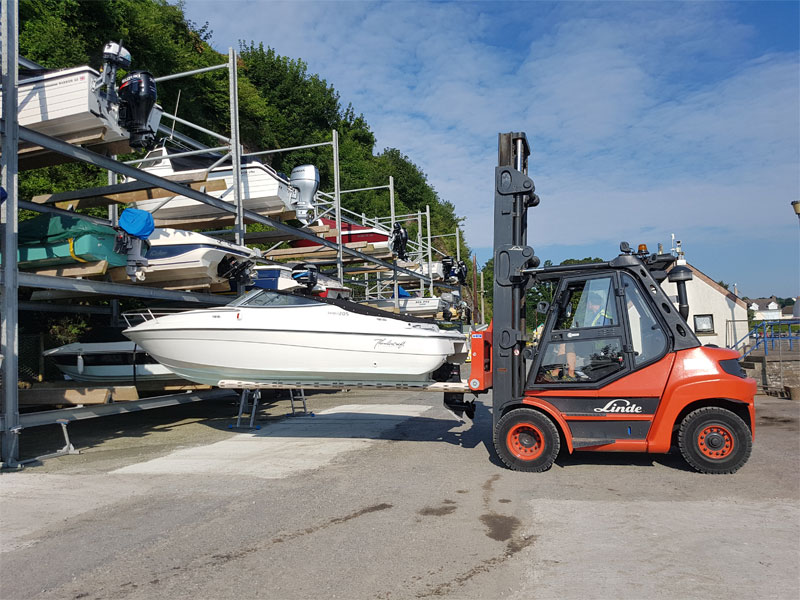 Click below to login to our Dry Racking System - to register please contact the Harbour team.
SAUNDERSFOOT HARBOUR
Moorings & Boat Storage Facilities
Gennych chi gwestiwn?
Bydd ein tîm cyfeillgar yn Harbwr Saundersfoot yn cysylltu â chi gynted â phosib i ddelio ag unrhyw ymholiadau o'ch eiddo am y datblygiad newydd neu gyfleusterau'r harbwr.