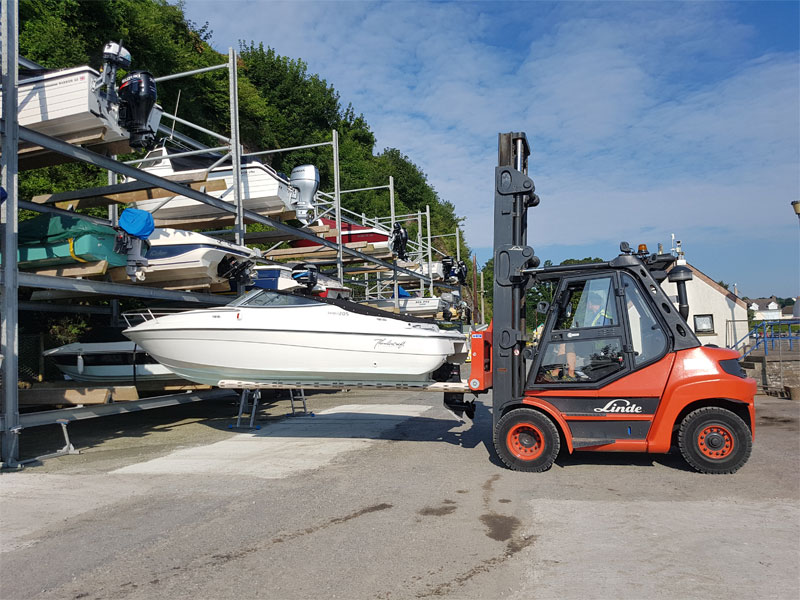 An ever-expanding portfolio of facilities for Harbour visitors!
The harbour is constantly improving it's facilities, with further development planned for 2018 and beyond.  
The current facilities include:
A well maintained 14 metre wide slipway with assisted launching and recovery.
Summer boat trailer park, suitable for boats up to 10 metres in length.
Visitor berths, drying & draft dependent wet moorings for boats up to 14 metres.
Winter storage suitable for boats up to 15 metres in length.
Wash-down area for boats... plus visitor showers, changing room and toilets.
400 visitor car parking spaces with hourly, daily and weekly rates.
Mackerel, deep sea fishing and fast rib sea safari tours.
Saundersfoot Sailing Club membership available.
Access to numerous shops, restaurants, pubs, hotels and B&B.
New facilities introduced this season:
Canoe, kayak, tender and small boat storage racks.
Assisted launching, recovery & jet wash (All Harbour team serviced operations)
Mooring line renewal and storage (A Harbour team serviced operation)
Saundersfoot Harbour Facilities
Gennych chi gwestiwn?
Bydd ein tîm cyfeillgar yn Harbwr Saundersfoot yn cysylltu â chi gynted â phosib i ddelio ag unrhyw ymholiadau o'ch eiddo am y datblygiad newydd neu gyfleusterau'r harbwr.