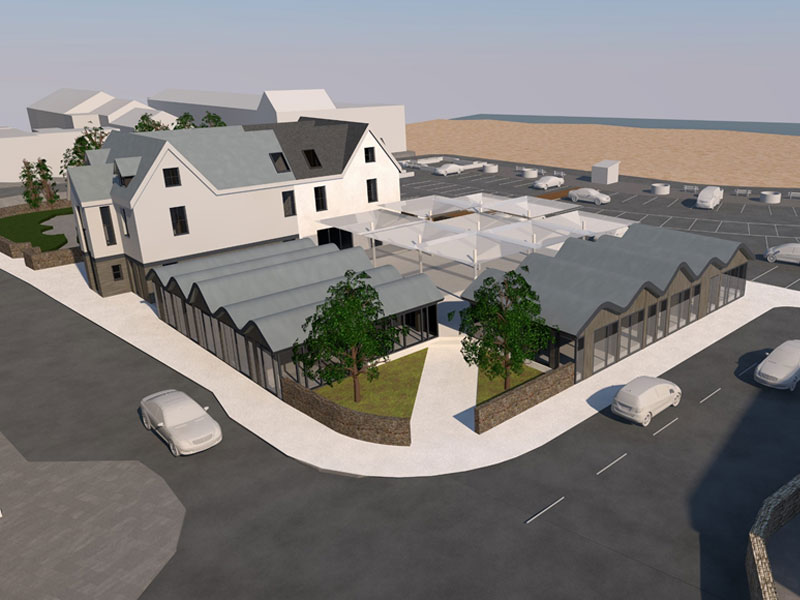 Saundersfoot Harbour are seeking businesses for our new Ocean Square retail units, which are currently in development. Ocean Square, in the heart of the village and overlooking Saundersfoot's Blue Flag Beach, will provide an unique and less conventional shopping experience, showcasing products which shoppers would not find on the high street.  As part of the new Wales International Coastal Centre development, the Ocean Square retail units will benefit from visitors to not only the beach and harbour, but the new Marine Centre of Excellence (which will include a restaurant, café, water activities centre, and accommodation), the National Events Deck, and also to the new Heritage Centres. The retail units will surround a plaza which has an all year round canopy and will provide a central meeting point as well as an events space.
What's available?
Retail Units
Ocean Square comprises of 16 retail/leisure units, available on short term leases for a minimum of 12 months. Rates are to be assessed, but units could qualify for Small Business Rates Relief.
View the Ocean Square Brochure here.
Marine Centre of Excellence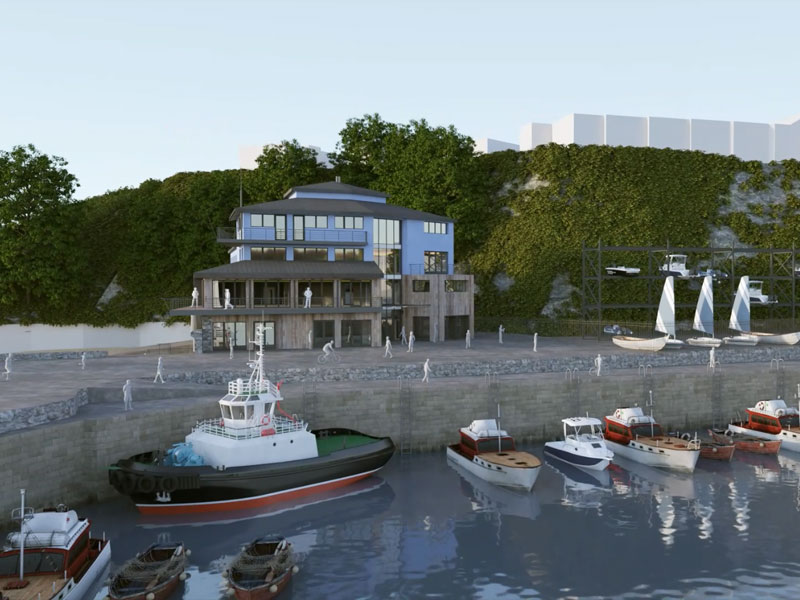 The ocean-side Marine Centre of Excellence on Saundersfoot Harbour is a brand new four-storey centre featuring a café, marine workshop, chandlery and water sports facility on the ground floor; and a restaurant, accommodation, function rooms and a heritage centre on the upper floors. The Marine Centre, along with the National Events Deck and Ocean Square development forms part of the new Wales International Coastal Centre.
What's available?
Restaurant Opportunity
The available restaurant space spans an area of 165.20m2, with seating space for up to 80 customers, and boasts enviable views of Carmarthen Bay, along with a wrap-around balcony, and the potential use of a separate 55m2 function room. The storeroom is located on the ground floor and comes equipped with a dumbwaiter.
View the Marine Centre of Excellence Brochure here.
For more information or to view this property, please contact EJ Hales:
| | |
| --- | --- |
| Owen Cahill | Terry Melia |
| t: 029 2034 7111 | t: 029 2034 7101 |
| m: 07824 638338 | m: 07775 910993 |
| e: owen@ejhales.co.uk | e: terry@ejhales.co.uk |
For more information about the Wales International Coastal Centre development please click here.
For other enquiries, please contact info@saundersfootharbour.co.uk
Got a question?
Our friendly team at Saundersfoot Harbour will get back to as soon as possible with any queries you have about the new development or regarding the harbour facilities.